Online Access to Inventory of Archives And Records
Online Access to Inventory
When you store files with River Mill Data Management, we give you anytime, online access to your records inventory. With each of your files or boxes bar-coded and indexed, our database management software allows you secure online access. You can initiate online requests for:
File pickup and retrieval
Inventory reports
Movement and tracking of files
Unlimited indexing and sorting of information for report download
Our Database Software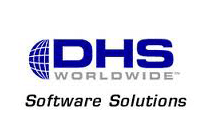 We use Total Recall, a software program specifically designed for commercial records centers by DHS Worldwide.
Total Recall provides bar-coded inventory tracking, container locations, work order creation, and unlimited container indexing. You can access your storage inventory online any time of the day or night.
If you are interested in learning more, please call us or complete the form on this page. We look forward to finding the perfect solution for you!